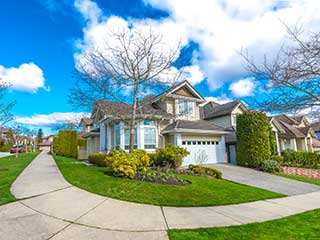 Who We Are
Offering professional repair, installation, and replacement services, our company has been serving the local area for over a decade. Our team of expert technicians is here to provide all of our customers with reliable, affordable and professional services dealing with anything from maintenance to replacement for doors and openers of every type.
Door and Opener installation
If you are looking to have either a completely new system installed or just one significant part, you'll want our specialists to handle the work for you. Each and every one of our Garage Door Repair Mundelein service technicians is highly skilled, and so can conduct such installations with meticulous attention to detail.
The Best Available Components
Our affiliation with leading brand manufacturers also lets us offer you a wider selection of products to choose from, while taking full consideration of your needs, limitations and budget. Because of this choice, our technicians would be happy to assist and advise you when it comes to selecting the solution that is best for you, and will get to work installing immediately once a selection is made.
Scheduled Maintenance
Keeping your garage door in consistently good condition, can both help ensure its safety, as well as extend its "life expectancy". That's why regular maintenance is essential. Such a routine can allow our team to detect minor issues before they become major problems, and "nip them in the bud" as it were, by applying the appropriate fixes.
Fastest Response Possible
When your door or your motor fails, it can pose a risk to your family's safety, or at the very least cause you some major inconveniences. Because of this, there is no time to waste when seeking repairs. Our team understands the need for getting things up and running as quickly as possible, without having to sacrifice quality for the sake of expediency.
Replacing Damaged Parts
Many of the moving parts of your door are susceptible to damage for a number of reasons. Consistently damp weather might result in the onset of rust, galvanic corrosion is often the result of contact with electrified metals. Whatever it is, old age eventually creeps up on everything. That's why certain components in your doors and openers must be replaced from time to time.
We're the best service provider in Illinois.
Call our Garage Door Repair Mundelein Team Today!
Scheduled Maintenance Available
Highly Experienced Technicians